ANNUAL ANTHOLOGY:
Submissions for our annual anthology echapbook will open again next year, January 1, 2024 with a deadline of February 29, 2024.
MICRO PROSE:
In 2024, we are adding a new micro-prose feature. Free submissions will be open April 1-30, 2024, with a cap of 100 submissions per month. Between 5 to 10 micros will be published online in May. We anticipate two to three additional submission periods in the second half of the year.
PROSE COLLECTIONS:
Prose collection submissions are closed and will open again next year on May 1, 2024 with a deadline of July 15, 2024.

In 2023, we published one fiction and one nonfiction (memoir or essays) mini-collection in September and December, 2023.
---
GUIDELINES FOR ANTHOLOGY SUBMISSIONS:
Submit up to three poems (no longer than a page each) or three flash fictions (500 to 1,000 words each), or one short story, novel or CNF/memoir excerpt, or a personal essay (up to 5,000 words). There are separate categories for each genre (poetry, fiction, nonfiction). We are especially interested in historical fiction for our next issue. The theme is: DISPLACEMENT (details forthcoming).
Work should not have been previously published.
Submit ONE FILE (Word doc or docx, RTF or ODT), which includes title (or titles, if poems or multiple flash fictions) in the file name (but do NOT include the author's name). 
---
GUIDELINES FOR MICRO PROSE SUBMISSIONS:
Submit ONE micro-fiction (or CNF), 200 words max (50-word minimum) on any topic. We want to read concise and powerful stories in which credible characters interact. This is not the place to submit prose poems (submit those to the anthology).
There will be 3 or 4 micro-prose submission periods per year; you may submit only once in any of those months (and then again in other months). Submissions are free. Send us your best, well-polished gem of a micro!
---
GUIDELINES FOR PROSE COLLECTION SUBMISSIONS:
We are looking for emotional complexity and nuanced characters in our prose collections, whether fiction or nonfiction.
At least one-third of any collection should be previously unpublished. Include a list of any published stories or essays (and where and when they were published) in your cover letter, but not in the submitted Word doc.
Stories or essays may be flash or longer, from 500 up to 5,000 words each. We would like four to seven pieces (or a maximum of 20,000 words); if flash, no more than 15 pieces. Collections may also be a combination of long and short or flash. Please include total word count on the first page of your document.
Submit ONE FILE (Word doc, docx, RTF), which includes a title for the collection and a list of contents, followed by the stories or essays. DOUBLE SPACE text and use a standard font, such as Times Roman.
FICTION: Stories need not be linked, but it would  be a plus if they belong together for some reason, be it theme, location  or character/s. We will also consider novel excerpts, if the collection can stand alone. No genre fiction (horror, fantasy, mystery), please, unless a story transcends its genre. Speculative literary fiction is acceptable, including literary science fiction. Historical fiction is also welcome.
NONFICTION: Nonfiction narratives should belong together for some reason, be it theme, location or people. Something should have changed for the narrator or have been learned in the process of reshaping that experience.
---
Please do NOT include identifying information anywhere in your manuscript, as the readings will be blind.
Your cover letter should include a brief bio and a list of some previous publications, though this will not be read until after we have decided what might be included.
Simultaneous submissions are acceptable, but only one submission per author per category. Please notify Wordrunner eChapbooks if your work is accepted elsewhere. We prefer that you withdraw the submission, if need be, from your Submittable account.
Submission fee for fiction collections: $8. Fees for submissions to the anthology: $3. These fees cover our basic operational expenses and payment to authors. Our staff is volunteer. Micro-prose submissions are free.
Payment:
Prose collections: $125 plus 50% of any royalties for epubs.
Payment for work published in anthologies: $10 for poems, $15 to $25 for stories and essays.
There will be no payment for micro-prose.
NEW in our 48th issue. An Editors' Choice prose piece in anthologies will receive $50.
All rights revert to authors. We appreciate being credited as a first publication source.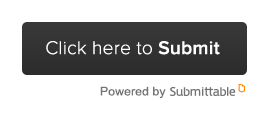 ---
Note: When submitting to Wordrunner eChapbooks, you will have the opportunity to sign up for our emailed announcement of newly published echapbooks (three emails a year). We will never give out your e-mail to anyone else. You can always opt out of the mailing.
If you are not submitting at this time, click here to sign up online for email reminders of each issue and upcoming submission deadlines.