Two fiction collections, each by one author, will be selected for our Fall 2017 e-chapbooks, to be published in September and November, respectively. Stories by authors who receive Honorable Mentions will be considered for publication in our annual spring anthology. (Submissions for the anthology will open December 1, 2017.)
Submissions open on June 1.
Last day to submit is July 31, 2017.
Stories may be flash or longer, from 500 up to 5,000 words* each. We would like a minimum of five stories, but no more than 15 (if flash fiction). They need not be linked, but it would be a plus if they belong together for some reason, be it theme, location or character/s. We will also consider novel excerpts for these echapbooks. What we are looking for in fiction is subtle emotional complexity.
*Quality trumps word count.
Submit your best work only. Each story should be original and compelling. No genre fiction, please, unless a story is good enough to transcend genre.
General guidelines:
At least one-fourth of any collection should be previously unpublished.

Simultaneous submissions are acceptable, but only one submission per author. Please notify Wordrunner eChapbooks if your collection, or any part of it, is accepted elsewhere.

Submit ONE FILE (Word doc, RTF, ODT or WordPerfect), which includes a title for the collection and a list of contents, followed by the stories.

Please do NOT include identifying information anywhere in the manuscript, as all readings will be BLIND.

In the cover letter, indicate which, if any pieces, were previously published and where.
Regretfully, we must now charge a submittal fee of $5 per collection so that we can pay the authors we publish.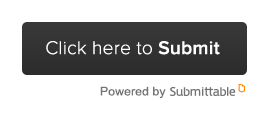 Payment: $100 for collections, $5 to $20 for poems, stories and essays published in the annual anthology.
All rights revert to authors.
---
Note: By submitting to Wordrunner eChapbooks, you are also signing up for the quarterly emailed announcement of newly published echapbooks. We will never give out your e-mail to anyone else. You can always opt out of the mailing.
If you are not submitting at this time, click here to sign up online for email reminders of each issue and upcoming submission deadlines.